trulyMAD labs was non-profit social startup dedicated to uniting everyday people to the causes of the times. With a conscious eye they partner with established, innovative brands and nonprofits with the goal of replacing passive giving with dynamic philanthropy.

Acting as the lead designer and ultimately the brand manager, I strategized, created numerous identity assets in several of the start-up's pivots into B2C & B2C marketplaces.
TM Labs Inc Logomark
TrulyMAD in Houston
As TM Labs business in apparel grew it transitioned from a B2C marketplace to a B2B standard, where it could provide paper and other office supplies as well as activewear allowed us to greatly expand its market, particularly in Houston, Texas.
With TrulyMAD in Houston I designed all of its outgoing branded collateral, marketing materials, and rfp procurement presentations, in addition to improving its platform UX/UI through spec proposals & low/med fidelity wireframes.
TrulyMAD in Houston Branding Standards Manual
TrulyMAD in Houston Business Cards
TrulyMAD in Houston Infographics
RFP Bid Introduction Deck
TrulyMAD in Houston UX/UI


As the Trulymad in Houston platform showed growth with new customers daily, creating a more curated and easier to use shopping experience became president. My role was to improve the website's interface through redesigning navigation icons, sale products display, instructional overlays, visual site aesthetics, & other unique site features. In addition, I also worked with directly with our CEO in developing strategies for the platform's company wish lists & subscriptions functionalities.


Animated GIF Banner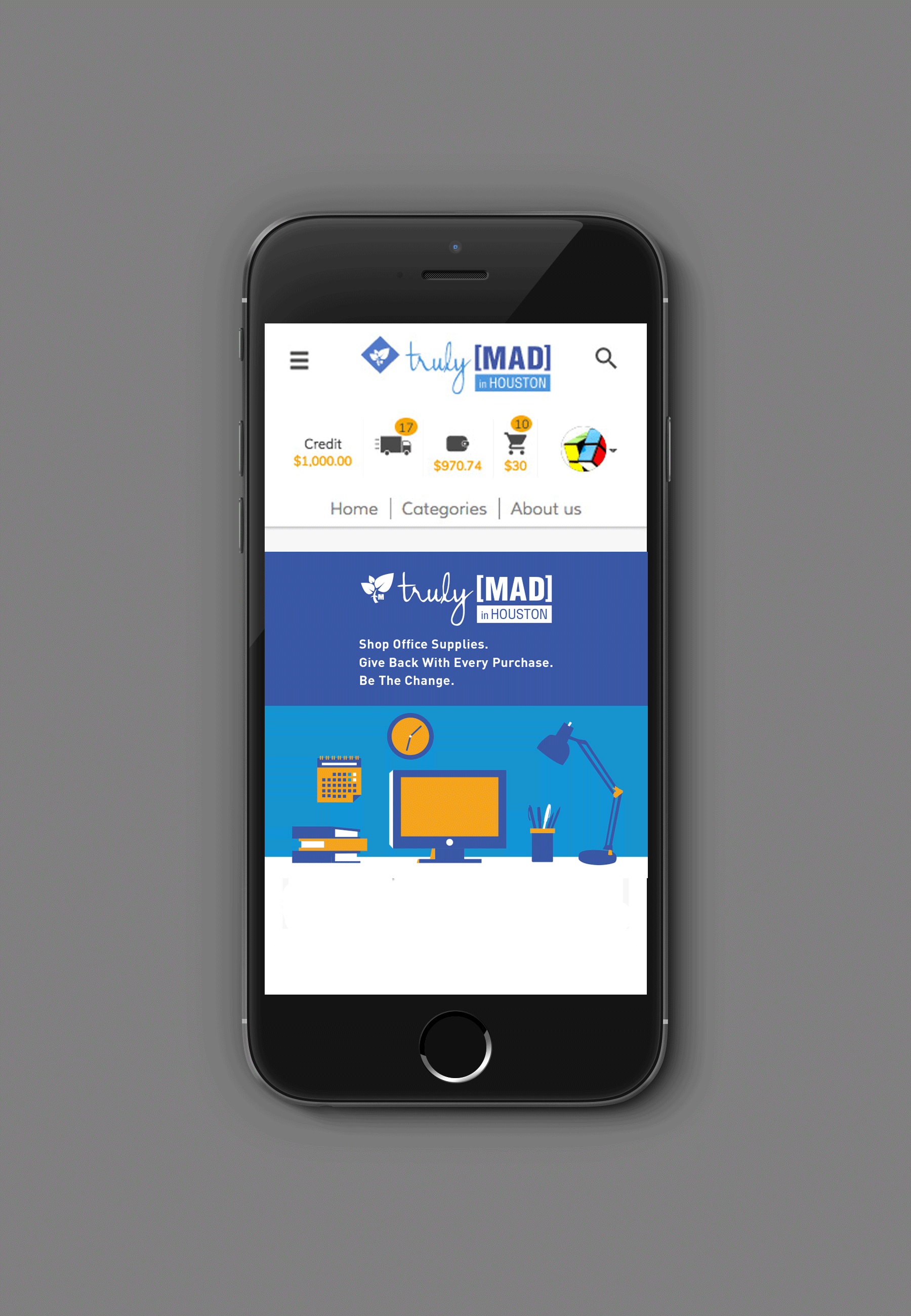 Promotional Goods Page High Fidelity Stages
Redesigned Navigation Icons
Partner Page CTA Button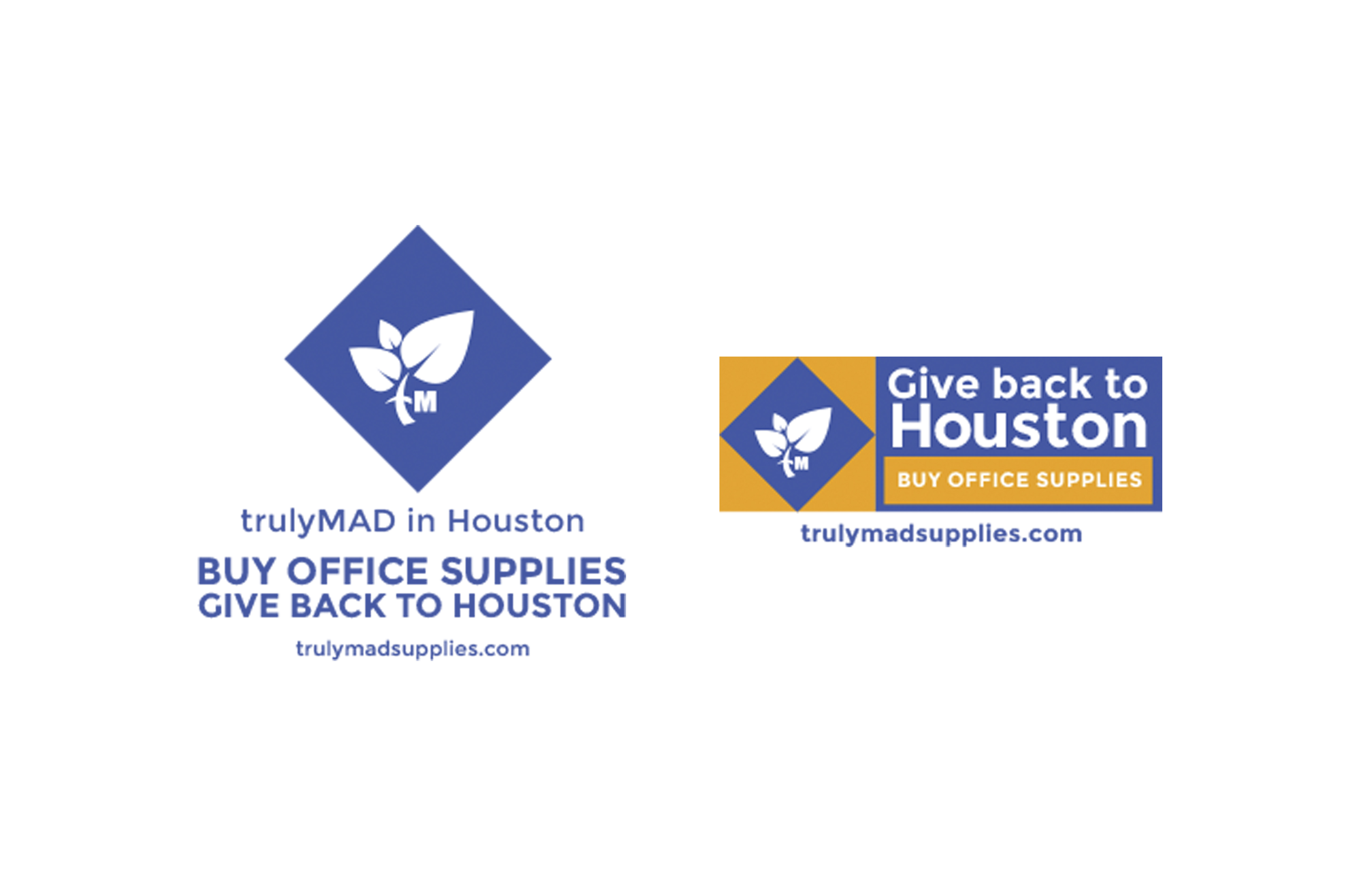 TrulyMAD Creative Agency


In founding a business and social movement, through campaigns and innovative marketing plans, our initial six to eight week giving campaigns began to extend themselves. As we delved further into consulting, complete rebranding campaigns, strategic communications planning, account management, executive leadership coaching, and even more, we realized, in a moment, that we'd created a functioning agency culture just to complement our other business operations.


Transporation Agency Group Houston Region


The Luggage Store Gallery


The Luggage Store, also known as The 509 Cultural Center is a non profit artist run multidisciplinary arts organization, founded in 1987. Their mission is to build community by organizing multidisciplinary arts programming accessible to and reflective of the Bay Area's residents. Our programs are designed to broaden social and aesthetic networks, and to encourage the flow of images and ideas between the diverse cultural communities that cross paths in our exceptionally dynamic downtown San Francisco neighborhood.

To implement our mission, we organize exhibitions, performing arts events, arts education and public art programs designed to amplify the voices of the region's diverse artists and residents, to promote inclusion and respect, to reduce inter-group tensions and to work towards dispelling the stereotypes and fears that continue to separate us.


Hinterlands


HINTERLANDS is The Luggage Store's first artistic exchange involving artists born, raised and based in Vietnam. HINTERLANDS consists of a three month residency project in which four artists work in collaboration. This project culminates in an exhibition of new works by two of Hanoi's most exciting young artists. Nguyen Phuong Linh and Nguyen Tran Nam join Lu Yang, a multi-media artist from Shanghai and Gabby Miller from The Bay Area.
Hinterlands Art Show Promotional Materials
Mailer and PPT slides for group art show at Luggage Store Gallery in SF.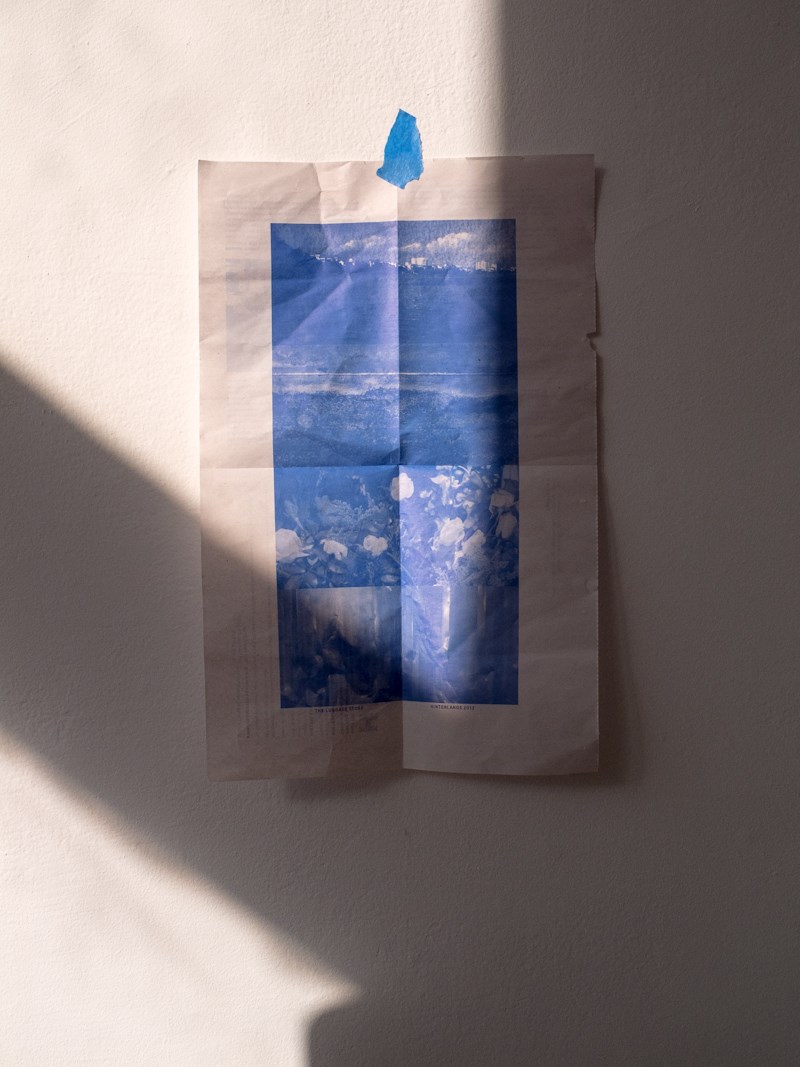 Second Sleep

Second Sleep was self intiatied show by artist Gabby Miller. Her exhibition was major project that
delved pre Industrial Revolution and how it impacted western societies sleep cycles.
Second Sleep Mailer & Email Flyer
Earth Island Institute
Earth Island Instittue is a non-profit founded in 1982 by David Brower, a prominent environmentalist and the founder of the David Brower Center and several other evironmental organizations.
Every year the EI host the Brower Youth Awards, a celebratory event highlighting young adults across the U.S. who've made significant contributions to the social and environmental spaces.
For the past two years I've been tasked by Director of the New Leaders Initiative from EI to created a branded campaign leading up to the event.
2016 Brower Youth Awards

Web Ads
Table Tents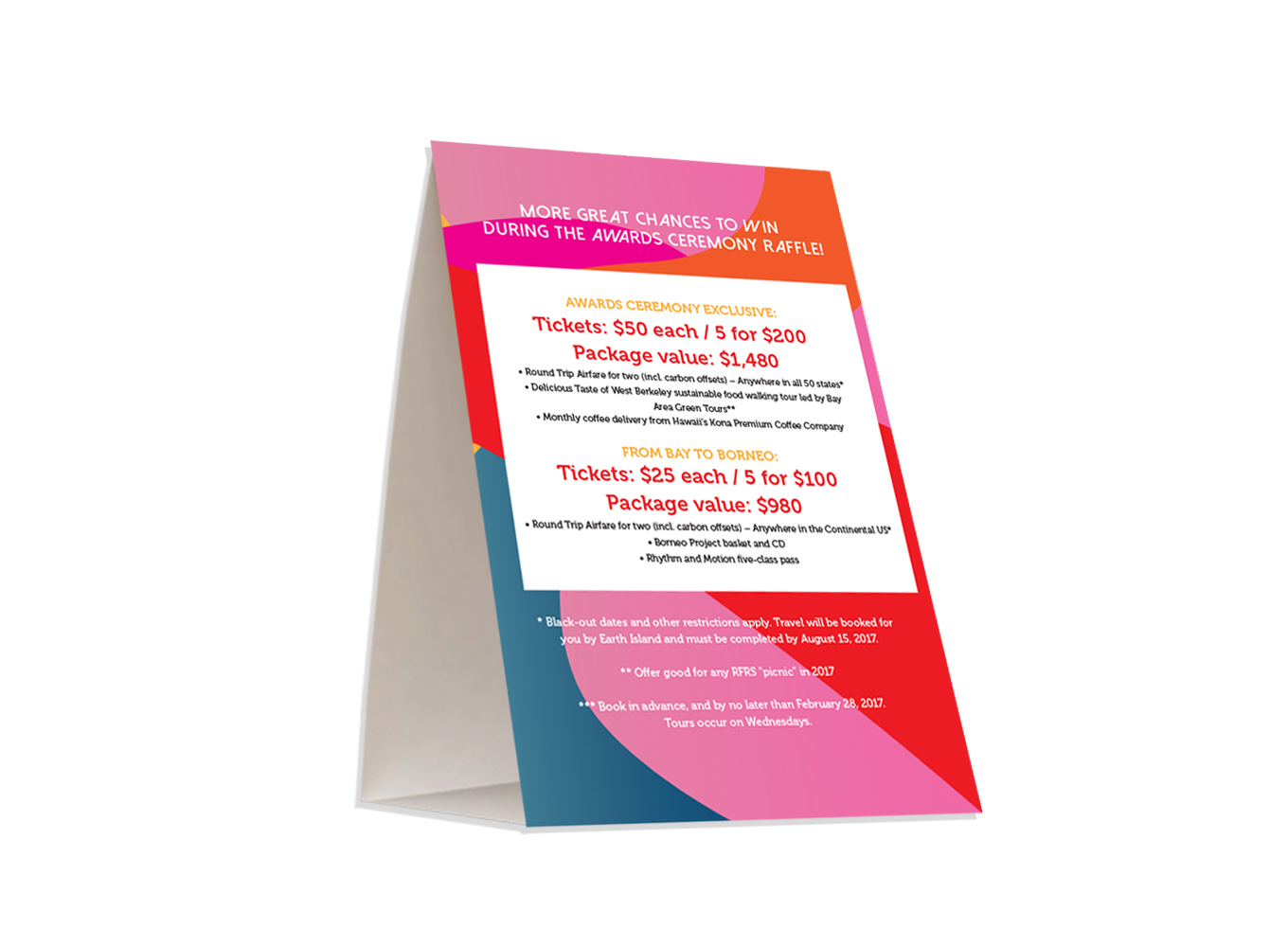 Posters
Embodied Hope "Zine" & Spreads


Brochure




Donation Card & Envelope





Pre- Awards Mixer Event


Aypal



Aypal is non-profit organization in Oakland California that creates engagement programs for at high-risk Asian Pacific Islander Youth . It provides a space to learn and educate youth people from different schools, neighborhoods and ethnicities to learn, discuss and collectively change the adverse conditions impacting their lives.

For the last two years I've provided them with posters, flyers, and handbills for their annual May Arts Festival.



2016 May Arts Festival Poster




2017 May Arts Festival Poster




Aypal Hard Flyer





Nido Kitchen & Bar is an artsy, industrial spot for modern farm-to-table Mexican cuisine.

Opening its doors in 2013, I was fortunate to design all of their food & drink menus, web advertisements, and various materials leading up to their grand opening.




Menus




Web Advertisements & Announcements




Tshirt




Rack Card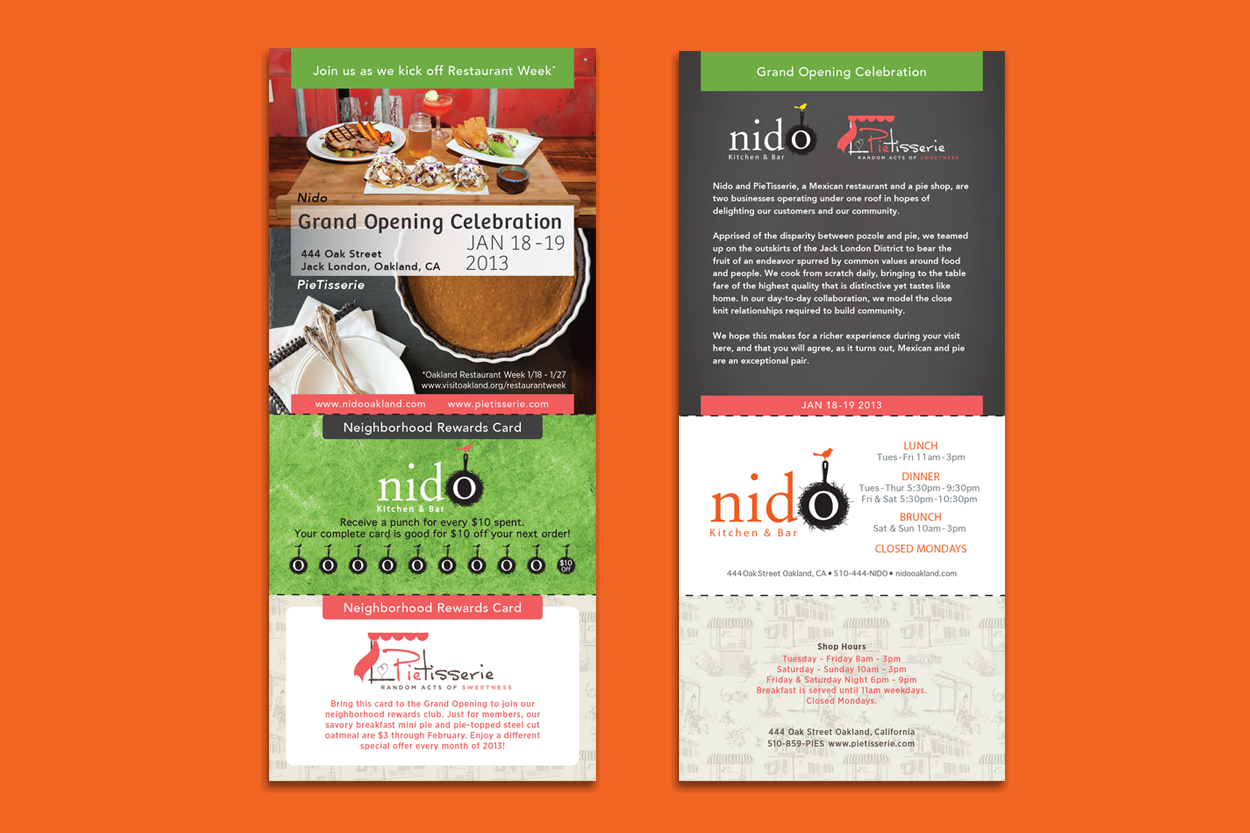 Photos